June 20-22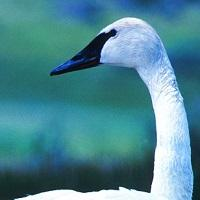 Trumpeter swans, peregrine falcons, golden and bald eagles, ferruginous hawks, sandhill cranes, great-horned owls, and even an occasional whooping crane or great egret – southwest Montana's vast Centennial Valley is a veritable avian feast for bird lovers.
Don't miss this unique opportunity to join the Greater Yellowstone Coalition and guide Dr. David Delehanty for a full weekend of unforgettable guided bird watching. After witnessing avian spectacles while traversing the valley, you'll enjoy comfortable accommodations, fantastic meals and a mesmerizing setting at the private Centennial Ranch owned by GYC co-founders John and Melody Taft. The Tafts are avid conservationists who will share their long history of protecting the lands, waters, and wildlife of a valley that serves as a critical migration link between Greater Yellowstone and distant wildlands.
Enrollment and cost
*Price per person is $1,295. This includes two night's lodging, all meals, guided transportation and interpretive services. Group size limited to 10. Please RSVP to Heidi Barrett at GYC at 1-800-775-1834.
*Price does not include airfare or transportation to or from Centennial Ranch.
Cancellation policy
Full payment is due at the time of reservation. A full refund will be given if cancellation is made within 30 days of initial reservation. After 30 days, no refunds will be issued. With any refund, there is a non-refundable 10% processing and handling fee. Non-refundable deposits are considered a 100% tax deduction.
Please call Heidi Barrett @ GYC at 800-775-1834 to reserve your space.

For more information, click here >>