#TrailTalk
Although our doors remain closed to visitors this summer, we are creating new ways to bring you closer to the Centennial Valley. Our most recent #TrailTalk on Instagram featured the Firetower Trail. We joined naturalist MaryAnne as she ventured to the top of the tower and answered a few questions along the way. In case you missed it, here's a recap! The trail to the firetower is half a mile one way, leading through mixed conifer forest featuring Douglas fir and Engelmann Spruce to a meadow. After climbing 133 steps to the top of the firetower you are rewarded with expansive views of the valley.
There are many native wildflowers blooming along the trail this time of year, including:
Lupine (Lupinus spp)
Member of the pea family, with purple flowers; the white spot on the "banner" (top petal) turns red after pollination.
Yellow Columbine (Aquilegia flavescens)
The characteristic "spurs" of a columbine are where this flower holds its nectar.
Wild Onion (Allium spp)
Bell-shaped flowers, growing in an umbrella-shaped inflorescence, can be white or bright pink; bulbs are edible with a distinct onion smell.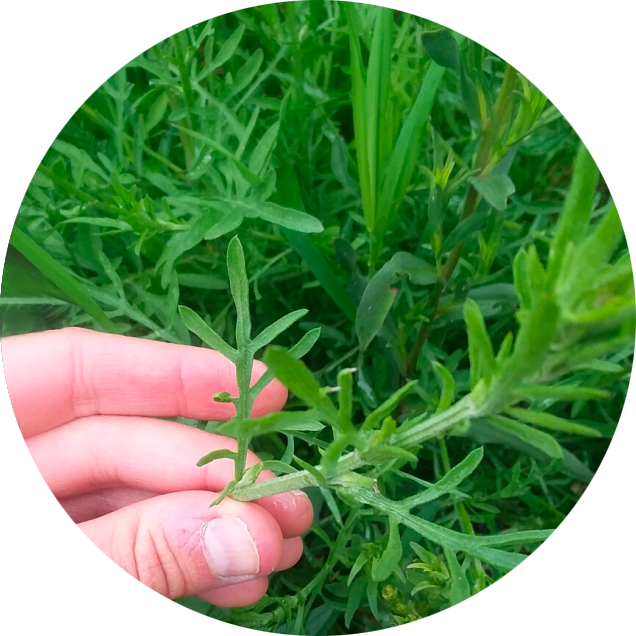 You may also notice Spotted knapweed (Centaurea stoebe) on the Firetower trail, notorious for having deep tap roots and toxins that stunt the growth of nearby plants. Invasive species or noxious weeds can overrun native habitats by diverting nutrients and resources, as demonstrated by Spotted knapweed.
Remember to check your shoes for invasive seeds that may be "hitchhiking" to a new destination. This is one way we can all help contain the spread of damaging invasive species!
As for wildlife, it's not uncommon to come across a deer or fox on this route, and signs of moose can be seen near the pond. A pair of red-tailed hawks have a nest near this trail and can often be heard when you get too close.
When asked about their favorite viewing point on this trail MaryAnne and Luke agreed, "The best spot is the top of the firetower. From here you can see so many of the different habitats contained within the Centennial Valley. It really is a breath-taking view." Photographs and video clips of the fire tower trail can be found on Instagram by visiting us at @TaftNicholsonCenter and clicking on the highlights bubble labeled #TrailTalkTuesday, which is updated as we post each trail talk.
---
Join us in Welcoming...
Taylor Litwin, our Taft-Nicholson Summer Graduate Fellow! Taylor is working remotely to run our social media accounts and revamp our educational resources. She is a rising secondyear in the Environmental Humanities Graduate Program and completing a certificate in sustainability at the U.
Recent Projects
There are just four of us working on location at the Taft-Nicholson Center this summer, but our small crew has been using this time to ensure that everything is in the best shape when we reopen again. Our recently tackled projects include:
Improving landscaping
Improving the safety of buildings and structures
Cleaning out water features to enhance aesthetics while reducing water flow
Repairing the fence running along the eastern edge of South Valley Road
Creating new gravel pathways for improved safety
Brightening up the dorm kitchen with fresh paint
Looking to get outside and hone your naturalist skills? Here are some of our favorite guide and citizen science apps:
iNaturalist
Merlin Bird ID
Audubon Bird Guide
eBird
BirdNET: Bird sound ID