Wayne Geary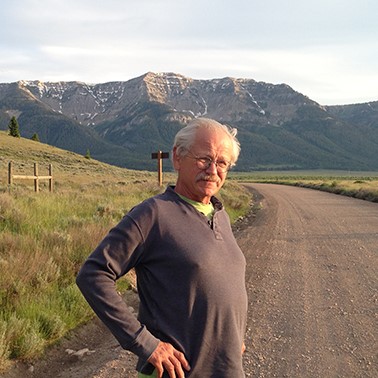 I had the honor and the pleasure of being artist-in-residence at the Taft-Nicholson Center during June, 2015. I already had some acquaintance with the Centennial Valley before this; years ago I had gone on family camping trips there. One of these trips was with the National Audubon Society, during which we were introduced to the valley's extraordinary array of wildlife. So when I set out for Montana early in June, I thought I had some idea of what to expect.
But I was in for a number of surprises. First, I was amazed at the quality of the accommodations at the Center. My cabin was both comfortable and picturesque; and I couldn't have asked for better studio space. The staff was so friendly and helpful. It was also a delight to meet John and Melody Taft.
The biggest surprise however, was in the paintings I produced during my residency. After a week or so, I found that my work was becoming simpler, more involved with pure light and color, even more abstract. Toward the end of my stay, I produced one painting I consider the most luminous work I have ever done. In just a few weeks, I found an entirely new direction to take my work. Amazingly, during the span of just under a month, both my perception and artistic development seemed to accelerate, to become focused on what was truly essential.