Susan Burrows Dabney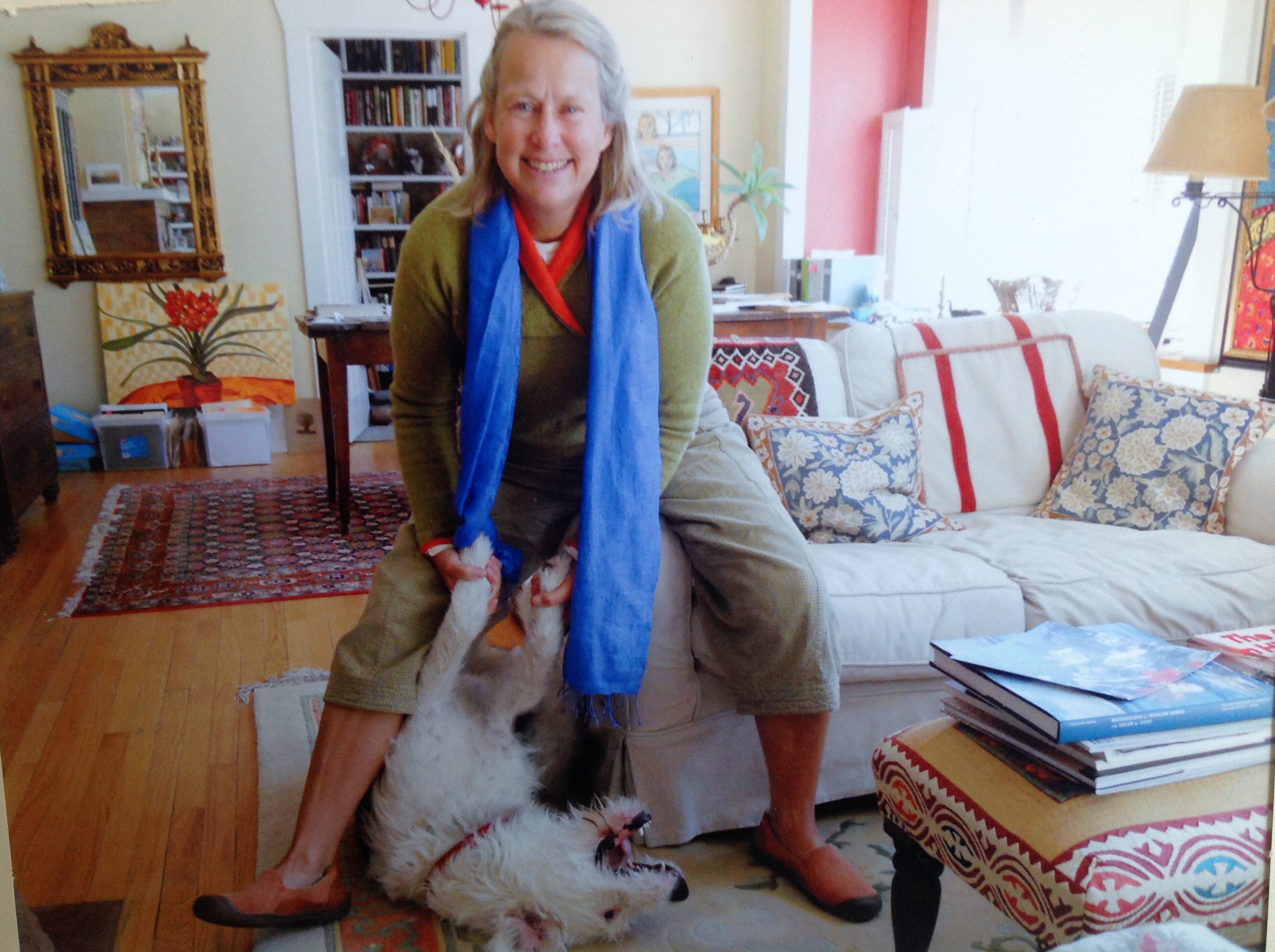 With brand new all weather tires on my 30 year old Toyota Landcruiser, I drove south through Cameron, MT in a deluge of sideways rain en route to Lakeview, MT in the Centennial Valley where I was to spend the next 3 weeks as the artist-in-residence with the Taft Nicholson Center For Environmental Humanities Education & The University of Utah.
I am a plein air painter and was totally prepared to immerse myself into the landscape of the Centennial Valley. That meant driving all around, checking out lakes, landscape and vistas in order to figure out what it was that I wished to paint. Always my intention is to capture the energy of a place. This entails spending enough time quietly alone to feel almost as if I belong to the landscape. What I had not been able to project was how the University of Utah's rotating workshops would figure into my painting plans. On all of my other residencies, I had either been alone for a month or, been part of a small group of other working creatives,: painters, sculptors, writers, musicians. We would only cross over for some dinners or special events.
Suffice it to say, I was enthralled when I arrived and was enthusiastically greeted by everyone! From the moment I was led to my beautiful cabin (The Dennis homestead which is my mother's maiden name!) and its stunning adjacent art studio with windows overlooking the entire Valley complete with wraparound porch to sit out on,, I felt right at home. It was such an honor to be here. And I was so thankful to the Carters and to the Tafts for making this artist-in-residence program viable.
What I had not counted on was the delight of conversation and crossing over with professors and students. I had some powerful interludes and exchanges that I will cherish forever. The Valley allows us-even dictates—honesty and courage to look beyond the normal and into the sublime. Life is quietly reflected by the geography of place – by the seclusion of the Centennial Valley- by the weather that moves through It- and by the bird, animal and insect life that calls the Centennial home. I felt its power for those 3 weeks. The weather was crazy wild and created some of the most beautiful and stunning skies that I have ever seen.
By the time I had gotten my bearings and a sense of what I was going to paint----I was almost out of gas!!! That meant a trip up and over Monida Pass and north to Lima. And hopefully I had enough to get me there! All part of the adventure—and then on the return trip---coming off Monida Pass I encountered one of the blackest skies, deepest thunder blasts and lightning strikes I'd ever seen bringing yet another wild torrential rain storm. What a set up for a painting and it was followed by a vivid double rainbow. Definitely, not one's normal fill up!
It took a while to really feel the rhythm of the Red Rock Lakes and The Valley, and I remember working on a triptych, my last piece, on Lower Red Rock Lake---I had been unable to go out in a canoe because the cygnets were too small and the lakes were closed to canoes until Sept.. So I felt as if I was missing the key ingredient of the lakes in order to really capture their energy-----the hidden bird life out in the reeds where I could not go. But my last day---I went back to my spot where I had been for the past 3 days and there were all of these cars and people.
It was a group of wildlife biologists collecting 90 Scaups ducklings to measure, band and weigh each and then to return them all to the lake. There was a 6 year old daughter whose job it was to pick out the ducklings and hand them to her father to slip into a paper "cone" up side down so the duckling would be very quiet for weighing, measuring and banding. I watched intently and then at the end, the care and precision by which the biologists released those ducklings was amazing. Each person had to have their container of 12 or so ducklings precisely on an imaginary line in the water and then each opened their container door at the same time to release the ducklings who would race back into their grouping and not get confused. It was perfect. The large nursery group of Scaups swam away and disappeared into the reeds. I felt so privileged to have been a part of this. Everyone left. And I painted the triptych back into the reeds and to completion. And I know the 90 Scaups ducklings are in there too.
To summarize my residency in words, they would include: RICH, VIVID, VISCERAL, MAGIC, A PRIVILEGE, DELIGHT, MUD, STARS, SKIES, QUIET, EXPANSE, SCAUP DUCKLINGS, CYGNETS, GREAT HORNED OWLS, FLIGHTS OF BIRDS WRAPPING AROUND ME, GAS GAUGE , SUNRISE & SUNSET, BEAUTIFUL CABIN & STUDIO, WONDERFUL PEOPLE, & OH, WHAT A VALLEY. And I can't wait to go back!