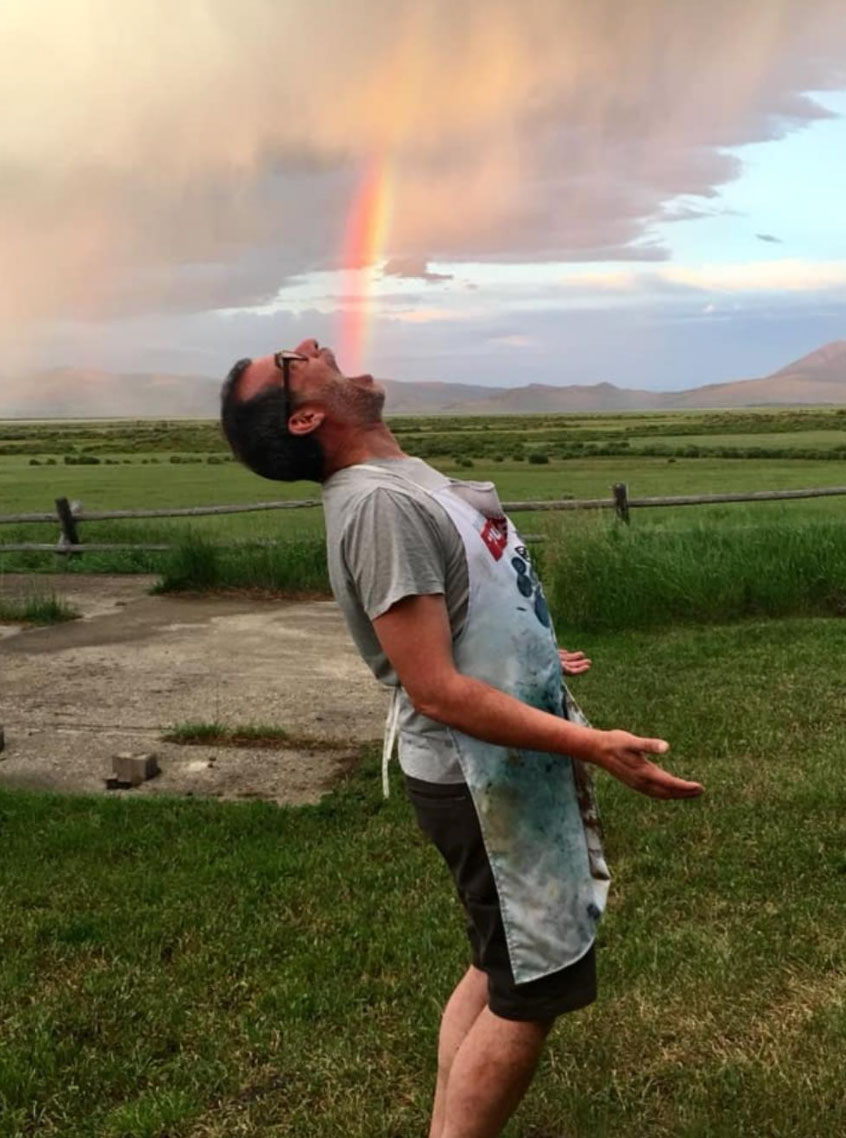 More Information
Here's a link to my performance work: vimeo.com/showcase/1555384.
Jorge Rojas
Born in Morelos, Mexico, Jorge Rojas is a multidisciplinary artist, independent curator, and art educator. He studied Art at the University of Utah and at Bellas Artes in San Miguel de Allende, Mexico. His artwork includes traditional media, new media, performance art, and often incorporates collaboration, community building, and participatory engagement. Jorge's work and curatorial projects have been exhibited in galleries and museums across the US, including Museo del Barrio, the Queens Museum of Art, and White Box in New York; New World Museum and Project Row Houses in Houston; and the UMFA and Utah Museum of Contemporary Art in Salt Lake City. At the UMFA, he oversees all education, community outreach, and adult programming initiatives for the Museum. Prior to his appointment, Mr. Rojas was site director for the Venture Humanities Course, where he promoted continuing education among immigrant, refugee, and under-represented populations through a partnership between local universities and the Utah Humanities Council. He also taught a creative art history curriculum to high school students through the Clemente Course in the Humanities, and was the first Teaching Artist-in-Residence at the Huntsman Cancer Institute at the University of Utah, where he developed and integrated art programming into the hospital setting through outpatient and inpatient classes, workshops, and exhibitions.
As a Taft-Nicholson Center artist-in-residence, Rojas worked on a series of two-dimensional encaustic color-field paintings on sandpaper inspired by the colors and textures he observed during his hikes, canoeing, and bird-watching in the wilderness of Montana's Centennial Valley.